In the more than 25 years since Botox burst onto the cosmetic scene as a way to combat wrinkles, studies are now showing that more and more men are also getting this anti-aging treatment to refresh their appearance. According to recent figures released by the American Society of Plastic Surgeons, more than 300,000 men in the United States had Botox done — that's a 10% increase from last year's numbers.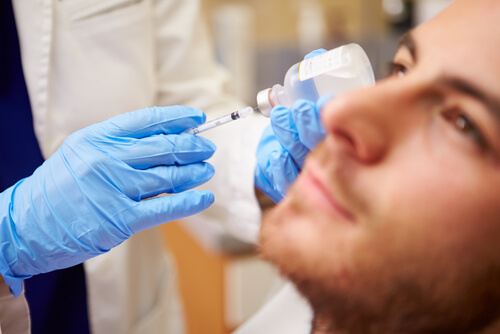 Typically when you imagine people getting Botox, you tend to think of women. However, women are not the only ones getting this treatment done. No one can deny the effectiveness of Botox — not only does it help to maintain a youthful look, new research suggests that it can also assist with depression excessive sweating and overactive bladder problems.
Women are not the only ones visiting their doctors to receive the treatment. A new trend referred to as "Brotox" is on the rise among men as more and more males seek the revitalizing assistance of Botox. Looking your best is important for many people, regardless of gender. Although women have realized this secret to beauty and a more youthful appearance, men are finally getting on board.
Surveys show that men prefer treatments like Botox compared to plastic surgeries because the results are quicker and do not require downtime for recovery. Placing emphasis on personal care is no longer a taboo for men and Botox has proven to be a legitimate way to maintain a young and well-rested look. The procedure provides a quick recovery and allows many men to look the way they feel or, for some, makes them feel like their old self again.
Looking for Botox treatment in the Baton Rouge or Gonzales region? The Williamson Cosmetic Center is the number one provider in Louisiana, and can help you to get rid of unwanted lines, wrinkles, crow's feet, and more!