Lake Charles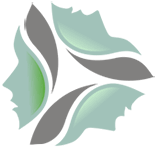 Book Appointment Online
Renaitre A Williamson Cosmetic Center
At Williamson Cosmetic Center, we offer the most innovative surgical and non surgical
cosmetic procedures for the face and body. Our team of highly skilled providers has created a comprehensive menu of services for the most in-demand procedures. We have five locations Baton Rouge, Gonzales, Watson, Lafayette, & Lake Charles, Louisiana. Schedule an appointment with one of our plastic surgeons or aesthetic providers today!
Services
We aim to keep you looking your best at Williamson Cosmetic Center in Lake Charles. With facial cosmetic procedures like facelifts, laser skin resurfacing, and Botox, it's never been easier to look younger, feel rejuvenated, and love what you see in the mirror.
Skin and Facial Treatments in Lake Charles, LA
Providers
Our Location:
5656 Nelson Road, Suite C1
Lake Charles, LA 70605

Call or Text:
Office Hours:
Monday – Friday 8am – 5pm