Williamson Cosmetic Center provides a variety of options to tighten skin and reduce fat around the thighs. Options available to our patients include thigh lifts, fat grafting, liposuction, and CoolSculpting – all with the potential to help our patients achieve their desired appearance and to help sculpt more defined legs.
Thigh Lift
The thigh lift is a cosmetic surgery procedure designed to tighten the skin of the thigh and reduce sagging in the inner or outer thigh. A thigh/buttock lift will improve contours and decrease irregularities in the skin surface as well as tighter, more attractive thigh and buttock skin.
At Williamson Cosmetic Center, our thigh lift specialists treat the inner (medial) thighs, the outer (lateral) thighs, or both. A thigh lift reshapes the thighs by repositioning supportive structures and by removing excess skin. Liposuction is commonly performed in combination with a thigh lift to reduce fat that contributes to inconsistent body silhouettes. Your thigh lift will be customized to your specific condition and the area to be treated. To treat the inner thigh, incisions often extend from the groin downward on the inside of the thigh, possibly to the knee. To treat the outer thigh, incisions may be made in a bikini pattern from the groin across the hips to the buttocks.
Good candidates for thigh lift surgery
Good candidates for thigh lift surgery are patients who are in generally good health and have loose or sagging skin around the thigh area. It's imperative that candidates not suffer from any kind of health condition that could make surgery  a risky proposition. It is also vitally important that these patients have realistic expectations about what the surgery involves and what it can accomplish.
We should note that thigh lift surgery is not performed for weight-loss reasons but rather to improve the overall contour of the body. We encourage Williamson Cosmetic Center patients undergoing a thigh lift to lose as much weight as they can naturally and in a healthy manner in order to ensure the surgery achieves the best possible results.
Calf enhancement
In recent years, cosmetic surgeons have developed ways of improving muscle contour with cosmetic implants and sculpting techniques. When we want to augment or enhance the appearance of an individual's calves, we choose a particular sculpting technique called Fat Grafting.  This will be discussed at your initial consultation.
Liposuction
Liposuction is the removal of fat tissue from areas including the thighs, abdomen, hips, arms, knees, face and neck. In recent years technology has advanced and liposuction provides surgeons and patients with better results and faster recovery.
Non-surgical thigh treatments that are available at Williamson Cosmetic Center include Exilis, Chemical Peel, Laser Hair Removal, Laser Tattoo Removal, Airbrush Tanning, Laser Vein Removal, and Vein Therapy.
Exilis
Exilis is a state-of-the-art skin tightening system that utilizes radio frequency to remodel collagen and tighten skin. This treatment is non-invasive and perfect for on-the-go patients because it requires no downtime and is a painless treatment.
Exilis is frequently used to tighten the skin on patient's faces, necks, and abdomens, but is used on the lower body to tighten skin on the thighs, buttocks, knees, and hips!
CoolSculpting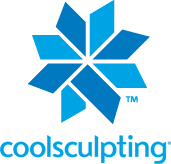 CoolScultpting is a non-surgical body sculpting method that uses cold temperatures to freeze and destroy fat cells. This treatment method requires little to no recovery time and is effective in targeting stubborn fat cells that are not responsive to diet and exercise.
At Williamson Cosmetic Center, CoolSculpting can be used to reduce inner thigh fat and shape the patient's thighs. CoolSculpting must be performed by a qualified healthcare provider, like our specialists here at Williamson Cosmetic Center!
To learn more about Thigh Lifts in Louisiana please set up a consultation with our specialists at Williamson Cosmetic Center in Baton Rouge.