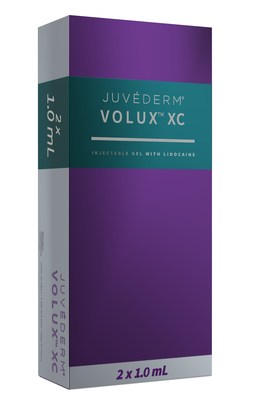 Dermal fillers are an excellent way to reduce fine lines and wrinkles, rejuvenate your appearance or make minor adjustments to your face shape to improve your confidence. At Williamson Cosmetic Center, we are proud to offer the new and advanced Juvederm Volux XC to help accomplish your cosmetic goals in the jawline, chin, and neck areas.
What is Juvederm Volux XC?
Juvederm Volux XC is a type of dermal filler made from hyaluronic acid. It is used to add volume to the chin and jawline to improve the appearance of the face and enhance your natural facial contours.
Dermal fillers like Juvederm Volux XC are often used to treat facial wrinkles, fine lines, and loss of volume, which are common signs of aging. Juvederm Volux XC is an excellent option to refresh your look and enhance the appearance of your lower face and neck.
It is best to have Juvederm Volux XC injections only by a licensed medical professional in a medical office setting. With over twenty years of experience, our providers at Williamson Cosmetic Center have the expertise and training required to safely administer Juvederm Volux XC injections to produce the best results.
As with any medical procedure, it is important to consult with your provider to determine whether Juvederm Volux XC is appropriate for you and to discuss the potential risks and benefits.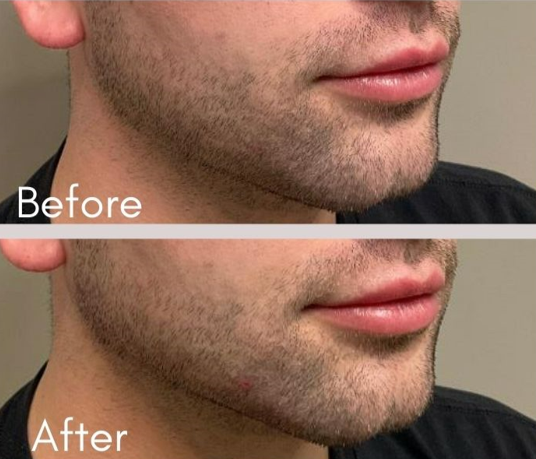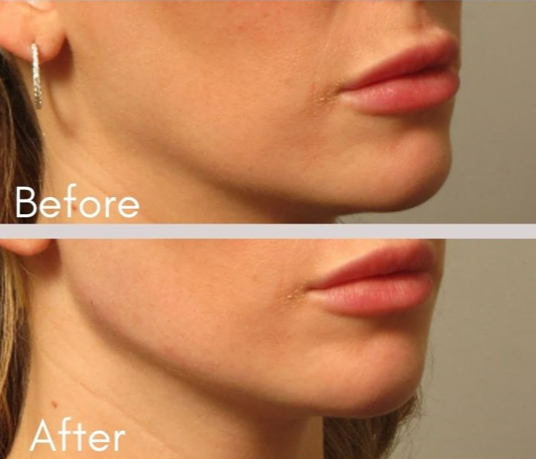 What Happens During my Appointment for Juvederm Volux XC Injections?
Before they begin the injection process, your provider at Williamson Cosmetic Center will discuss your goals and expectations for the procedure. Injection treatments with Juvederm Volux XC typically take thirty to forty-five minutes.
First, they will clean the area of your skin where you will receive the injections. Your provider may numb the areas using a topical cream or local anesthetic to help keep you comfortable.
Fortunately, Juvederm Volux XC includes a small amount of lidocaine, which is a type of local anesthetic, to help reduce discomfort. Next, they will inject the Juvederm Volux XC into the desired areas.
The amount of filler used, and the number of injections required will depend on the specific treatment and your desired results. After the procedure, they will provide instructions on how to care for the injection site as well as any possible side effects to watch out for.
Juvederm Volux XC is generally well tolerated, with mild side effects being the most common, such as swelling, redness, or bruising at the injection site. These side effects should be brief and subside within a few days.
It is important to follow the instructions provided to you and contact your provider if you notice any unusual symptoms during the next few days. Recovery time is minimal, and you will notice the results quickly!
What is Hyaluronic Acid and Why is it Beneficial in a Dermal Filler?
Hyaluronic acid is a substance that is naturally found within the body, particularly the skin, where it helps to keep it hydrated and looking plump. It is a type of polysaccharide, which is a long chain of sugars produced by special cells and found in many tissues, including skin, joints, and even your eyes.
Hyaluronic acid is a beneficial ingredient in dermal fillers, like Juvederm Volux XC, because it has the ability to hold onto water molecules. Since it is able to hold onto water molecules, it will help keep the skin hydrated and plump.
Once it is injected into the skin, the hyaluronic acid in Juvederm Volux XC can help add volume to the lower face and neck area, altering your appearance and even providing a more youthful and rejuvenated look.
How Long Do the Results of Juvederm Volux XC Typically Last?
The results of Juvederm Volux XC are considered long-lasting compared to other types of dermal filler and can last up to twelve months! Like other dermal fillers, you will likely need repeated injections to maintain the results since the effects will diminish over time.
Your provider will discuss with you the options available to accomplish your cosmetic goals, as well as give you more information about how frequently you may need injections. Everyone responds differently to different types of dermal fillers; however, Juvederm Volux XC is one of the longest-lasting fillers on the market.
For this reason, it is reasonable to expect that you will be able to enjoy the results of Juvederm Volux XC for at least a year.
What is the Difference Between Juvederm and Juvederm Volux XC?
Juvederm Volux XC is the sixth product to be added to the collection of Juvederm fillers. However, what makes Juvederm Volux XC unique is that it has FDA approval for jawline enhancement in addition to the lower face, chin, and neck.
Juvederm Volux XC is specifically formulated for use in the chin and jawline area and is designed to provide more lift and definition to these areas. It is a thicker, more robust filler that is intended to provide longer-lasting results compared to Juvederm products.
What Are the Benefits of Choosing Juvederm Volux XC?
Besides being a long-lasting and quick option to rejuvenate your look and redefine your jawline, there are many other reasons to choose Juvederm Volux XC.
It is Non-Surgical
Juvederm Volux XC is a non-surgical treatment option that can be used to enhance the appearance of the lower face and neck. Since it doesn't require surgery, you will notice results sooner.
Natural Looking Results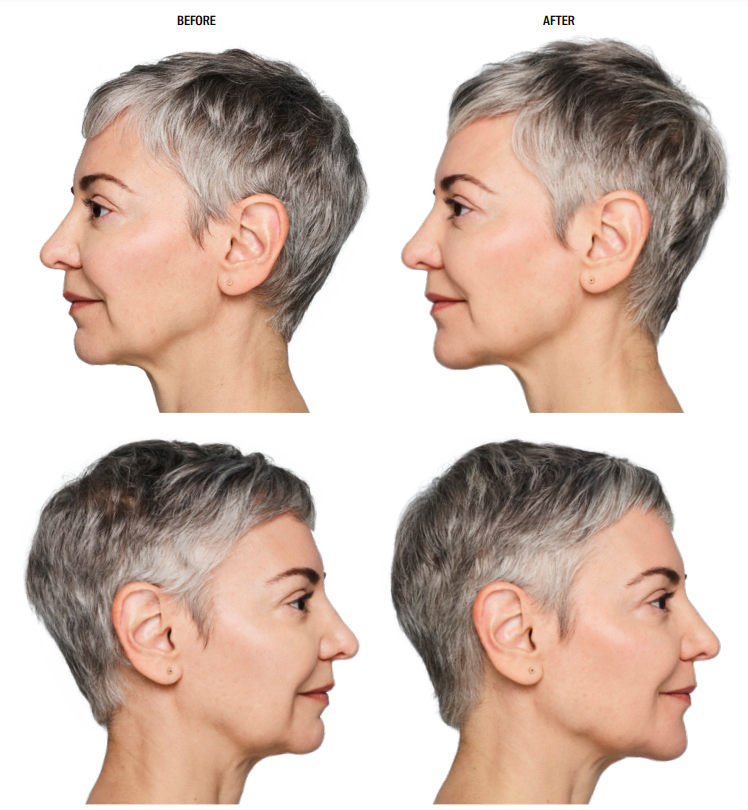 Since the formulation includes hyaluronic acid, which is a substance that is naturally found in the body, the results will provide a more natural look and feel.
Minimal Downtime
The procedure typically takes thirty to forty-five minutes and involves minimal downtime. Although you may experience minimal side effects, recovery from the injection typically takes a day to a few at most.
Juvederm Volux XC can also:
Adjust the look of your face for more facial symmetry
Treat a sunken chin
Help you obtain a sharper jawline
If you are looking for a solution to help improve your lower face or neck area, ask your doctor about Juvederm Volux XC.
Do you want to learn more about Juvederm Volux XC or determine if you may be a candidate for this treatment? Schedule a consultation at Williamson Cosmetic Center in Baton Rouge, LA, today!