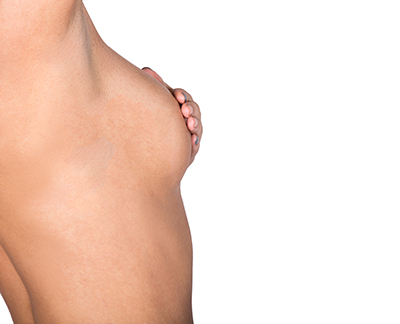 Aside from cosmetic reasons, many women choose to undergo breast reduction surgery. Some of those reasons include: to help reduce back strain, skin irritation, or breathing problems caused by large breasts. In general, an incision is made from the lower crease of the breast, above the areola, and back down to the crease of the breast. The excess fat, skin, and tissue are removed and the remaining tissue is moved up and takes the form of the new contour of the breast.
Visit the Breast Reduction Before and After Gallery (Be Advised, the Following Pictures Contain Nudity)
Recovery from Breast Reduction Surgery
Following surgery, you will be wrapped with gauze and a supportive bra or bandages. The gauze will be removed within a few days following surgery, however, the supportive bra will be required for several weeks while the breasts heal and swelling and bruising subside.
Patients can typically return to work between one and six weeks depending on the type of work and personal recovery. It may take as long as three months before the actual results of surgery are realized.