Lafayette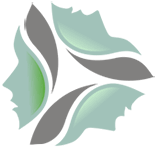 Book Appointment Online
Williamson Cosmetic Center
At Williamson Cosmetic Center, we offer the most innovative surgical and non surgical
cosmetic procedures for the face and body. Our team of highly skilled providers has created a comprehensive menu of services for the most in-demand procedures. We have five locations Baton Rouge, Gonzales, Watson, Lafayette, & Lake Charles, Louisiana. Schedule an appointment with one of our plastic surgeons or aesthetic providers today!
Services
Do you want to look as young, radiant, and vibrant as you feel? Here at Williamson Cosmetic Center in Lafayette, we offer our patients only the most state-of-the-art techniques and technology. These include deep chemical peels to reduce the appearance of lines and wrinkles, injections like Botox, and minimally invasive fat grafting to define your facial features.
Skin and Facial Treatments in Lafayette, LA
Providers
Our Location:
121 Rue Louis XIV
Building 9 Suite A
Lafayette, LA 70508
Call or Text:
Office Hours:
Monday - Friday: 8am-5pm