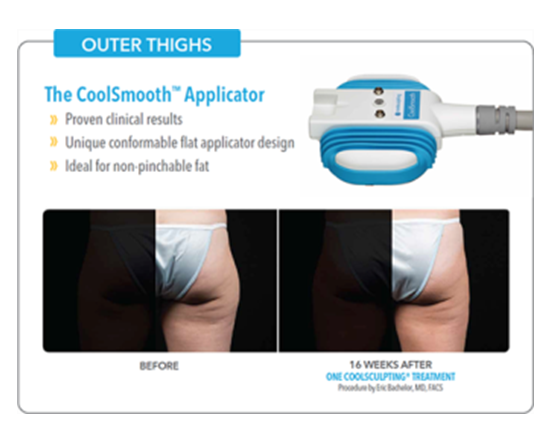 Schedule your complimentary consult with Williamson Cosmetic Center's CoolSculpting specialist Lyndsey Hebert and learn about our new applicator designed to treat longer fat bulges and hard-to-reach areas such as the inner and outer thighs.
Schedule your consult the week of June 2nd through the 6th and receive special package pricing!
Call 927-7546 to schedule your free CoolSculpting consult at Williamson Cosmetic Center today.