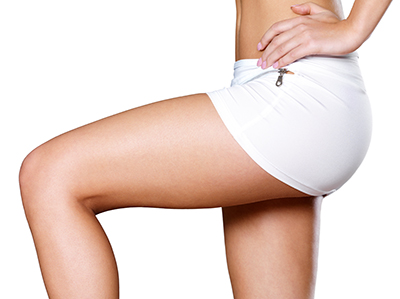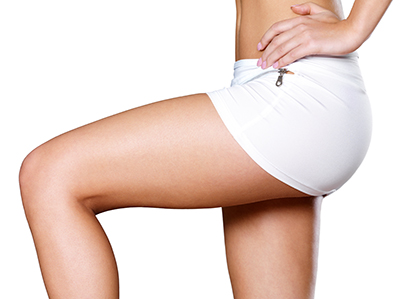 The thigh lift is a cosmetic surgery procedure designed to tighten the skin of the thigh and reduce sagging in the inner or outer thigh. A patient with a significant weight loss often has excess medial thigh or circumferential thigh skin. All patients with excess thigh tissue can benefit from liposuction, and combining liposuction with either a crescent type excision of excess thigh skin or an incision that runs from the inner thigh down to the inner knee is the most effective type of surgery for a thigh lift.
Common Questions
Who benefits most from a thigh lift?
If your inner thighs are very big and have a lot of fatty tissue it might be best to do liposuction first to get rid of as much of the excess tissue as possible. After a few months we reevaluate the inner thigh to see if you will benefit from a thigh lift. In some cases, a thigh lift is recommended.
If the skin of the inner thigh sags or is droopy, a thigh lift is ideal as it will tighten up the skin and smoothen the contour of the inner thigh. Patients who have lost a lot of weight are also ideal candidates for an inner thigh lift, usually done in combination with other cosmetic surgery procedures.
How is the outer thigh treated?
The outer thigh is treated most often by liposuction.
What is involved in the thigh lift surgery?
Thigh lift surgery can be done under general anesthesia. The procedure is performed as an out patient procedure. Thigh lift surgery is generally well tolerated.